Conservation and Development Grants and Loans
DNRC administers a wide range of grants and loans for Montana, assisting cities and towns, conservation districts, private landowners, and other groups in managing natural resource issues at the local level.
Visit DNRC's Grants & Loans Page for information about funding opportunities, eligibility, and how to apply.
Current and Upcoming Opportunities
Forestry Division - Grants
Conservation Education Small Grants - provides program assistance and outreach efforts to children (pre-K through 12th grade) and their educators in both classroom and informal settings. Application deadline is open and rolling. Apply now!
NEED HELP ACCESSING YOUR SUBMITTABLE ACCOUNT INFORMATION? YES!
NEED HELP ADDING COLLABORATORS? YES!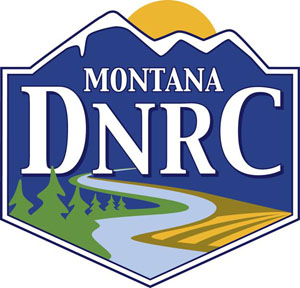 Applications will be accepted on a continuous basis until program funds are exhausted.
The funding for the Conservation Education Program is derived from a federal award from the United States Department of Agriculture - Forest Service to the Montana Department of Natural Resources and Conservation, Forestry Division.
The intent of these funds is to provide program assistance and outreach efforts to children (pre-K through 12th grade) and their educators in both classroom and informal settings.
OBJECTIVES
Funds will be awarded to proposals that contribute to meaningful outdoor nature education experiences for youth or increase and improve the capacity of forestry professionals, volunteers, and partners to deliver quality educational experiences to their clients. Examples of appropriate uses of these funds include:
Outdoor education activities for youth pre-K through 12th grade.
Facilitator training activities and associated costs.
Professional development in the field of conservation education.
Facilitation costs, meeting space, refreshments, and other expenses associated with hosting the aforementioned activities or events.
Travel to and registration for training or professional development opportunities associated with conservation education.
ELIGIBLE APPLICANTS
Non-profits, county or municipal governments, tribal government, community groups, educational institutions, educators, or individuals.
GRANT AMOUNT AND CRITERIA
Awards are typically $3,000 or less, although the program manager may approve larger amounts, on a limited basis.
Funds must be expended within one calendar year of the date of approval.
MATCH
Applicants are encouraged to show match from the organization and partners to increase the competitiveness of their proposal.
Renewable Resource Grant and Loan Program
Private Grant Program
A. PROGRAM PURPOSE:
The private water grant program is in place to support water projects funded by non-government entities such as individuals, associations, and watershed groups. Grants are available for projects that meet the following criteria:
1. The project benefits a water resource;
2. The project is required by a government entity such as a county, conservation district or state agency;
3. Project costs are incurred before a grant agreement is signed;
4. The applicant is not a government entity
5. The applicant has not received a grant from the Private Grant Program in the last five years
B. FUNDING REQUIREMENTS:
1. Private water grants are available up to $5,000 or 25% of the project cost, whichever is least;
2. Reimbursement is based on actual provided receipts;
3. Reimbursement will be done on a one-time only basis;
4. Match funding includes professional services, contracted labor, and materials. Receipts will be requested;
5. The project has not been constructed yet;
6. The project must provide public benefits;
7. The project will be constructed in Montana;
8. The project will be an efficient use of a natural resource including water, energy, land, and air without diminishing the quality;
9. The project cannot be accomplished without the assistance of a loan or grant;
DNRC Emergency Grant
Grant assistance is limited to only serious emergencies that meet program requirements. The emergency must pose an immediate threat to the beneficial management of a renewable resource, and all reasonable funding sources investigated before an emergency grant will be awarded. DNRC will award grants or loans for an emergency project that, if delayed until legislative approval can be obtained, will cause substantial damages or legal liability to the entity seeking assistance.
Typical types of projects have included:
dike failures,
emergency dam repairs, and
emergency repairs to municipal drinking water and wastewater systems.
Emergency grants are available to:
counties,
incorporated cities and towns,
conservation districts,
irrigation districts, and
water and sewer districts.
For the most up to date grant guidelines, please visit the CD Resource Documents Site.
To inquiry about ideas, and/or project feasibility, contact the CD Specialist for your District who will work with you to develop the proposal including a detailed scope, schedule, and budget.
http://dnrc.mt.gov/divisions/cardd/conservation-districts/cdb-bureau
Stephanie Criswell, Steph.Criswell@mt.gov, 406-444-6669
Mary Hendrix, Mary.Hendrix@mt.gov, 406-444-4253
Veronica Grigaltchik, Veronica.Grigaltchik@mt.gov, 406-874-2046
Hailey Graf, Hailey.Graf@mt.gov, 406-437-4435